Mark Lugg (Pastor)
Mark's purpose in life is to know the joy of fellowship with God and to help others experience that same joy. Mark and his wife Debbie were married in 1977 and have three great children, JohnMark, Chloe, and Hannah. Mark's undergraduate degree is from Liberty University. He also has several degrees from Talbot School of Theology (Biola University). In 1981 he graduated with a Master of Divinity degree and in 2004 he completed his doctorate.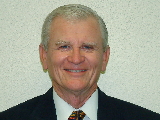 Wayne McAndrews (Elder)
Wayne was born and raised in Southern California and later moved to the Cottonwood area. He and his wife, Betty, have two grown children, five grandchildren, and seven great grandchildren (so far). Wayne came to know the Lord in 1968, just before moving to Cottonwood. Immediately after his conversion he began studying the Bible and serving the Lord in various ways. Wayne's special love and area of expertise is music. Wayne enjoys riding motorcycles and is involved in the local chapter of the Christian Motorcyclists Association.

Scott Willems (Elder)
Scott was born and raised in Fresno, California. He and his wife Cindy have been married over thirty years and have two children. Scott's Christian heritage extends back for centuries, however, he has grown the most since moving here to Cottonwood. His ministry passion is teaching the validity of the Bible and creation. His hobbies include training horses with his daughter and raising chickens with his son. He also enjoys working with his hands in wood and metal.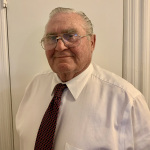 Mike Steiner (Elder)
Mike Stiener has been married to Gayle for over 50 years. Mike and Gayle have three children, four grandkids, and two great grandkids. Mike served in the USAF for 30 years. He served in Viet Nam for 13 months and Desert Storm for 14 months. He earned a master's degree in Pastoral Ministry from Simpson University in 1995. He has been with Village Missions for 29 years.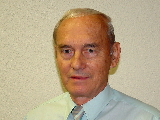 Gordon Dawson (Elder Emeritus)
Gordon is a longtime Cottonwood resident who grew up in a godly home. His father established and nourished Sunday Schools throughout Northern California as a missionary with what is now the American Missionary Fellowship. Gordon's mother was a dynamic influence in his life. He came to know the Lord at an after school evangelistic service at Cottonwood Baptist Church when he was twelve. Gordon and his high school sweetheart, Anna May, were married in 1952 and were blessed with four children. Currently the Dawson's have ten grandchildren. Gordon enjoys working around his home and the other rental properties that he maintains. Not only is Gordon a tireless worker for the Lord at the church but he also directs Bowman's missions program.